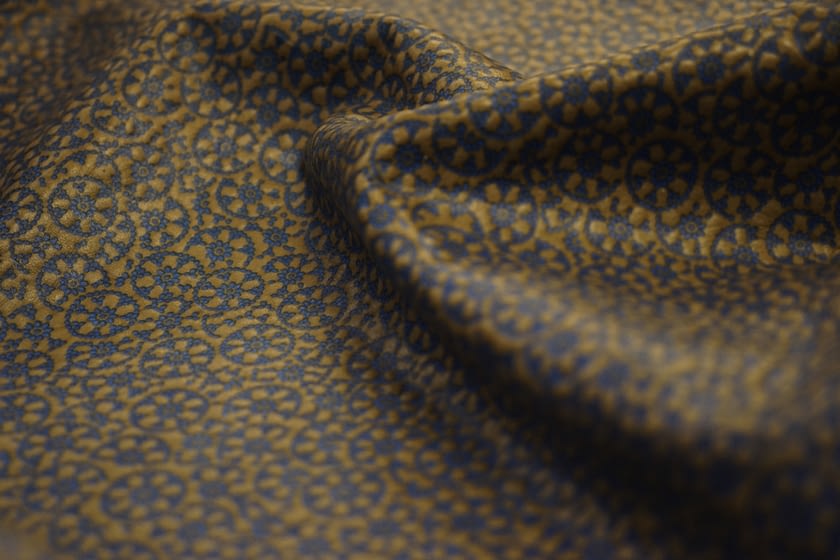 This is a poet Suetsumuhana wrote to him when they were separated. "I feel regretful myself not being beside you always." Women's fragile feeling is expressed in the snowy design. 
後に末摘花が別れた源氏に送る歌「わが身こそ恨みられけれ唐衣 君が袂に馴
れずと思へば優しくて」すぐに砕け散る女性の心境を儚い雪の様な花で表現。
Code:KL-G006
CATEGORY: Genji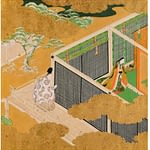 Suetsumuhana who was born to a noble family and lived quietly and had Koto as an only friend. Genji didn't even know how she looked. This urged Genji to go to see her at night when it snowed. 
-Suetsumuhana story-
末摘花(すえつむはな)は心細く暮らしており、高貴な出自であるゆえにまだ顔を見ことすらない。誰とも会わず琴だけを友としてひっそりと暮らしている。噂を聞きつけた源氏が、雪の夜会いに来るシーン。
末摘花の帖より