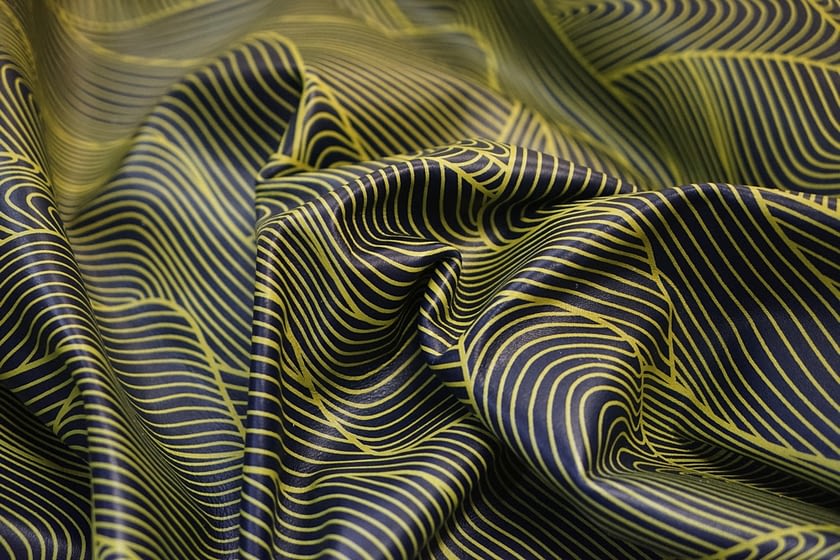 The rich river current in Ooigawa is designed as if it is to draw Akashi's feeling, which goes up and down when seeing Genji again.
水流豊かな大堰川の流れを図案化。源氏との再会を控え、大きく揺れ動く明石の君の心のように。
Code:KL-G008
CATEGORY: Genji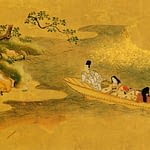 Genji renovated a riverside mansion and welcomed Akashino Kimi and Hahano Amagimi he met in Harima, where he once went to live. The Ooigawa River where he was once located runs through one of the beautiful areas called Arashiyama in Kyoto, and is famous for its water drafting in wooden houseboats.
-Matsukaze story-
源氏は大堰川畔の屋敷を改築し、一時身を寄せた播磨国で出会った明石の君を母尼君と共に迎い入れる。大堰川は京都の風光明美な嵐山を流れる川で上流での急流下りで有名。
松風の帖より